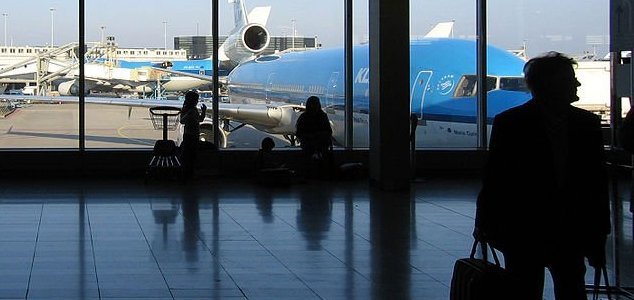 The ordeal left the unfortunate passenger terrified.

Image Credit: CC BY-SA 3.0 Acdx
Tiffani Adams fell asleep during her flight and awoke to find that she was trapped alone in the parked plane.
What started out as a routine flight from Quebec to Toronto earlier this month turned in to a living nightmare when Adams awoke to find that she was the only passenger on the plane.
"[It was] around midnight (a few hours after flight landed) freezing cold still trapped in my seat in complete darkness," she wrote on Facebook.
"I think I'm having a bad dream because like, seriously, how is this happening?"
To make matters worse, her phone had run out of power and the USB charging slots on the plane were not working because the aircraft wasn't running.
"I'm trying to focus on my breathing and control my panic attack," Adams wrote.
She was eventually able to open the door of the plane, however there was a 40ft drop to the ground.
Her ordeal only ended after she was able to make her way in to the cockpit where she found a torch that she was able to use to get the attention of the airport ground staff.
The airline is now investigating how something like this could have happened.
"We are still reviewing this matter so we have no additional details to share, but we have followed up with the customer and remain in contact with her," Air Canada said in a statement.
Source: BBC News | Comments (13)
Similar stories based on this topic:
Tags: Plane