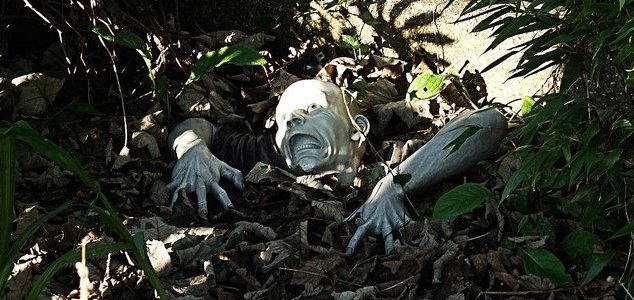 Being buried alive is one of mankind's most primal fears.

Image Credit: CC BY 2.0 Jim Linwood
A man in India who was thought to have died following an accident turned out to be very much alive.
20-year-old Mohammad Furqan, who was rushed to hospital on June 21st, was later declared dead after doctors reported that they had been unable to save his life.
Not long afterwards however, just as Furqan was about to be buried at his funeral, some of the mourners noticed to their surprise that his body appeared to be moving.
"Devastated, we were preparing for the burial when some of us saw movement in his limbs," said his brother Mohammad Irfan. "We immediately took Furqan to the Ram Manohar Lohia hospital where the doctors said he was alive and have put him on ventilator support."
It later transpired that doctors at the private hospital had originally declared him deceased after the family had run out of money to pay for treatment.
A full investigation in to the incident is now ongoing.
"We have taken cognisance of the incident and the matter will be thoroughly probed," said Lucknow chief medical officer Narendra Agarwal.
Source: Independent | Comments (4)
Tags: Buried Alive