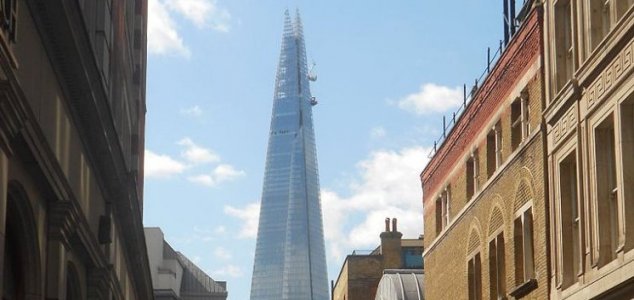 The Shard is a formidable sight in the heart of London.

Image Credit: CC BY-2.0 EEPaul
A daredevil free climber was spotted climbing up the outside of the Shard without any safety equipment.
The unnamed man, who started his ascent of the skyscraper's outside wall around 5am this morning, was captured on camera by stunned onlookers who couldn't believe what they were seeing.
Standing at over 1,000ft high, the building - which is the tallest in the UK - is a challenging climb, not only due to its sheer size but also because its exterior is mostly made up of panes of glass.
Nonetheless, this didn't seem to stop the mystery climber from attempting the stunt anyway.
It wasn't long however before authorities got wind of what was happening.
"Police were called at 05:15hrs on Monday, 8 July following reports of a 'free-climber' on the Shard," the Metropolitan Police wrote in a statement on Twitter. "Emergency services attended and the man went inside the building where he was spoken to by officers. He was not arrested."
As things stand, the identity and motives of the climber remain a complete mystery.
Source: Washington Post | Comments (6)
Tags: The Shard, Free Climber