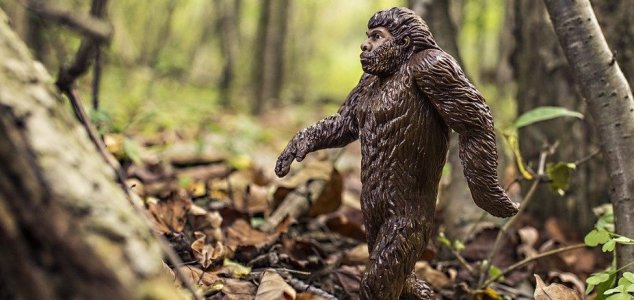 Not everyone is convinced that bears are responsible.

Image Credit: PD / RyanMcGuire
A man in New Hampshire has written to a local paper to claim that Bigfoot is responsible for a series of break-ins.
The unusual theory concerns a spate of incidents across the Spruce Mountain area involving cars and homes being broken into by bears - or at least that's the official story.
In a letter to the Conway Daily Sun, local Caleb White maintains that it is actually Bigfoot that is responsible for the break-ins and that the local fish and game department is covering it up.
"Although some may not realize, Sasquatch are native to this area," he wrote. "With forests similar to the Pacific Northwest, the Northeast creates excellent habitat for Bigfoot. After much human intervention, supplies are becoming scarce and Bigfoot is resorting to invading homes and vehicles."
White believes that traps set up to catch bears are little more than decoys designed to fool the public.
"I still cannot understand why people think bears could so easily open the car doors. They don't have opposable thumbs," he wrote. "The Sasquatch, on the other hand, does, allowing him to open doors like humans. Bears have claws, which would scratch car paint easily."
"With all of this evidence compiled, it is glaringly obvious that Bigfoot is the culprit of these attacks."
Source: Conway Daily Sun | Comments (17)
Similar stories based on this topic:
Tags: Bigfoot