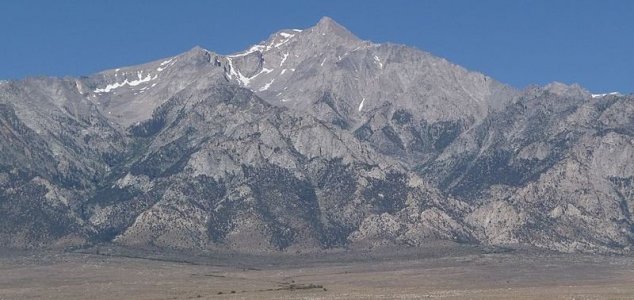 The body was found on a boulder field near a lake.

Image Credit: CC BY-SA 3.0 Daniel Mayer
Two climbers ascending California's second-highest peak recently uncovered a decades-old mystery.
Tyler Hofer and his climbing partner had been attempting to reach the top of Mount Williamson on October 7th when they came across a fractured human skull.
After moving some nearby rocks aside, they discovered an entire human skeleton. Whoever it was had seemingly been there a long time as all that was left were bones, a leather belt and some shoes.
Usually when a body is found in the mountains it is that of someone who has been reported missing, but not so in this case - police investigators could find no record of his or her disappearance.
"This is a huge mystery for us," said spokeswoman Carma Roper.
Investigators believe that the mystery climber had likely been lying there on the mountain for decades.
So who could it be ?
So far police have ruled out the possibility that it could be Matthew Kraft - a marine from Connecticut who disappeared earlier this year during a 320-kilometre ski trek through the region.
It is also unlikely to be Matthew Greene - a climber who disappeared in the area 6 years ago.
It is possible that the body had been buried by a climbing partner during an ascent that went wrong, or perhaps it was some solo adventurer whose disappearance went unreported.
As things stand, we may never know who the mystery climber is or what happened to them.
Source: Sydney Morning Herald | Comments (15)
Tags: Mount Williamson, California