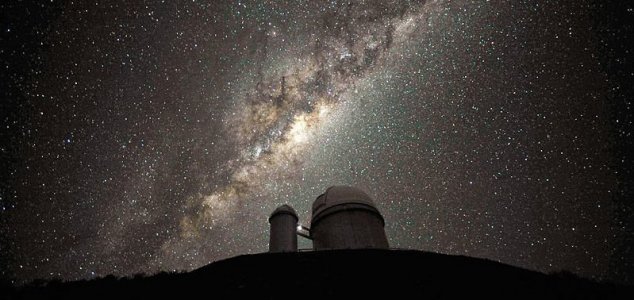 What if alien visitors were microscopic ?

Image Credit: CC BY 4.0 ESO / S. Brunier
One scientist has proposed a possible new explanation for why we have yet to encounter intelligent alien life.
The question of whether we are alone in the universe remains one of the biggest philosophical conundrums of our time. While it seems almost inconceivable that our civilization is alone in the cosmos, the fact still remains that we have yet to see any evidence to the contrary.
The Fermi paradox, which highlights the contradiction between the likely existence of extraterrestrial civilizations and the fact that we have still never encountered any, seems to suggest that either there are no aliens out there, or they are so rare that it is unlikely we would ever come across them.
But what if there was another explanation ?
According to astrophysicist Zaza Osmanov from the Free University of Tbilisi in Georgia, the answer could actually be incredibly simple - what if alien probes were so small that we can't see them ?
There seems to be an unwritten assumption that any extraterrestrial visitors we encounter have to be similar in size to ourselves, but this may not be the case. Even if the aliens themselves were comparable in size to a human, their exploratory spacecraft may not be.
It is reasonable to conceive of tiny, perhaps even microscopic space probes traveling the stars.
Osmanov maintains that such small spacecraft could harvest hydrogen atoms floating around in interstellar dust for power and would be a lot more efficient than their full-size counterparts.
It would also be a lot easier for such devices to self-replicate and thus explore larger regions of space.
While spotting such machines might seem next to impossible, Osmanov believes that if we were looking directly at a swarm of them, we may be able to pick up their luminous emissions.
As things stand however, there is no evidence that anything like this has ever visited Earth.
Source: Science Alert | Comments (17)
Similar stories based on this topic:
Tags: Extraterrestrial