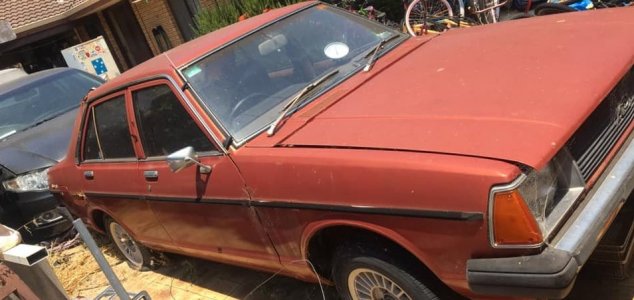 It turns out you can use a car as an oven.

Image Credit: Facebook / Stu Pengelly
Australia's heatwave is now so extreme that one man claims that he was able to use his car to cook a roast.
With Australia reporting record-breaking temperatures of up to 40.9C this week, Perth resident Stu Pengelly decided to test just how hot it was inside his car by using the heat to cook a pork roast.
He placed the meat on a baking tin and left it on the front seat of his red Datsun Sunny.
The temperature rose throughout the day from 30C at 7am to a whopping 81C by 1pm.
Incredibly, after ten hours in the car, the pork roast was actually cooked.
"Yesterday, I cooked [a] 1.5kg pork roast inside an old Datsun Sunny for 10 hrs on a 39 degree day," he wrote. "It worked a treat!"
There was however a serious reason that he had decided to carry out the experiment.
"Things to note... it has tinted windows, door and window seals are shot and there is a big rust hole in the roof, which stops the car getting as hot as it potentially could," he wrote. "If this was a later model vehicle and painted black the temperature at a guess could climb significantly higher."
"My warning is do not leave anyone or anything precious to you in a hot car, not for a minute."
"If you do see kids or dogs in a hot car, DO NOT HESITATE TO SMASH A WINDOW to get them out ASAP. It is not an offence to do this and you could save a life. Please keep a watch out."
Source: Independent | Comments (7)
Similar stories based on this topic:
Tags: Australia, Heatwave