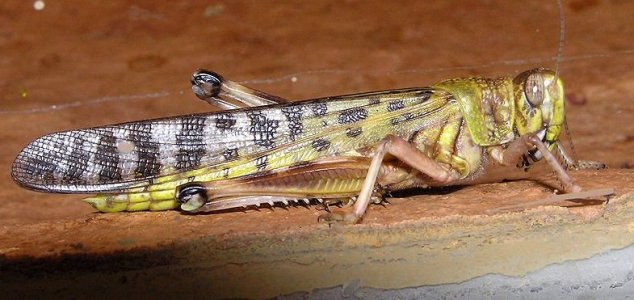 Locusts breed quickly and eat one whole hell of a lot.

Image Credit: Arpingstone
A plague of locusts of biblical proportions has been devouring vast swathes of crops across east Africa.
The apocalyptic swarm - the largest in 70 years - has already lain waste to food crops in Kenya, Somalia and Ethiopia and there is no indication that things will die down anytime soon.
Capable of traveling 150 miles and eating their own body weight in food every single day, the insects have seen a huge boost in numbers due to heavy rain at the end of last year.
There are even concerns that when the rains arrive in March, the insects could multiply by a factor of 500 - resulting in swarms so large that it is almost impossible to imagine.
To give you an idea of their destructive potential, a swarm the size of Paris would be capable of eating through the same amount of food as half the population of France in just a single 24-hour period.
The United Nations has called for immediate action in Africa to curb the swarm and efforts are underway to ramp up aerial pesticide spraying in an attempt to combat the insects.
Millions of people across Africa were already facing food insecurity even before the locusts arrived.
If drastic action isn't taken, many of them will be at risk of malnutrition and starvation.
Source: The Guardian | Comments (8)
Tags: Locusts