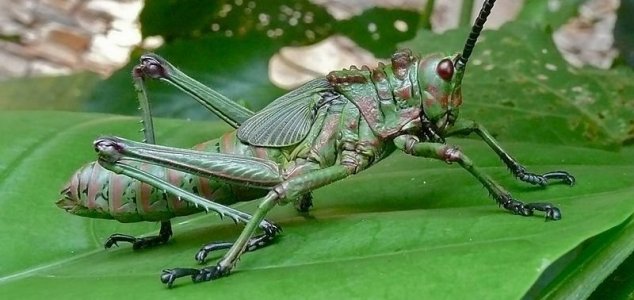 Millions of locusts have descended on Bolivia.

Image Credit: CC BY-SA 2.0 Bernard DUPONT
The South American country has declared a state of emergency following a mass influx of the insects.
First reported back in January, the vast swarm has already managed to cover over 1,000 hectares of crops in the province of Santa Cruz and is threatening to spread even further.
Plagues of locusts are generally unheard of in Bolivia, despite the fact that its neighbor Argentina has had to deal with swarms of the insects since the 1920s.
A new government unit has now been set up in an effort to address the problem with plans to fumigate over 17,000 hectares of crops to stop the insects endangering the food supply.
"We will create a 500-metre-wide ring around the area affected and fumigate inside, working alongside the local authorities," said Agriculture Secretary Mauricio Ordonez.
Source: BBC News | Comments (1)
Tags: Locusts, Plague