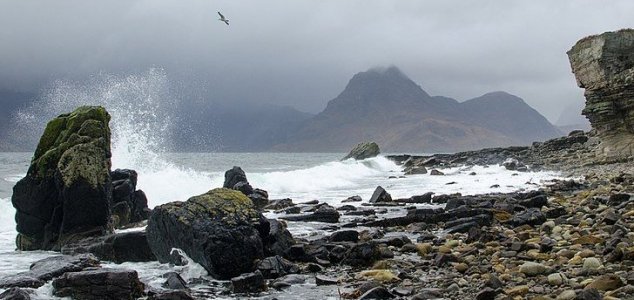 The Isle of Skye is home to many folktales.

Image Credit: CC BY 2.0 Neil H
A Scottish council recently received a letter warning that the lives of workers could be endangered by fairies.
The letter, which was penned by a group calling themselves '
Friends of the Eilean Fhlodaigearraidh Faeries
', was sent to Highland Council planners in response to plans for a new fish farm that was being considered for a site off the coast of the Isle of Skye.
Signed "on behalf of the Flodigarry Fairies", the letter explained that the local population of mermaid-like "ashrai" could suffer a terrible fate if the salmon farming venture was to go ahead.
"Ashrai live for hundreds of years and will come up to the surface of the water once each century to bathe in the moonlight which they use to help them grow," the letter reads.
"It is proven that the steel of the fish farm cages draws many ashrai to the surface, with only one result: they melt."
The letter also warned that anyone working on the proposed fish farm would be at risk of being lured to their doom by promises of gold and jewels from the region's supernatural residents.
There was also mention of water spirits known as the 'Blue Men of the Minch.'
After a six-hour consultation, plans for the fish farm were ultimately rejected.
Exactly how much the threat of fairies contributed to the decision however remains unclear.
Source: Scotsman | Comments (33)
Similar stories based on this topic:
Tags: Scotland, Fairies