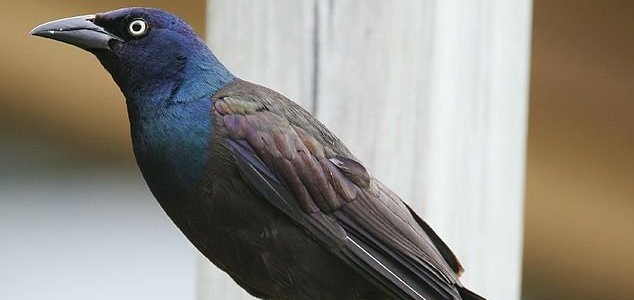 Grackles like to congregate in large numbers.

Image Credit: CC BY-SA 3.0 Mdf
A huge flock of several thousand birds swarmed around disconcerted shoppers outside a store in Texas recently.
In a scene reminiscent of something out of Alfred Hitchcock's 1963 horror movie 'The Birds', a vast flock of grackles descended on a shopping center in Burleson, Fort Worth on January 24th.
There were so many that the sky was filled with them and their collective chattering was deafening.
Tracy Miller, who had been in the parking lot at the time, captured footage of the spectacle.
"The grackles had taken over this parking lot for several days prior to me shooting the video," she said. "It was truly terrifying with them swarming like flies."
"They were everywhere: rooftops, cars, on the ground, in the trees."
"The sky was abuzz with them all, and they were so loud!"
Fortunately however, unlike the birds in Hitchcock's movie, these ones were totally harmless.
Source: 6abc.com | Comments (3)
Similar stories based on this topic:
Tags: Birds