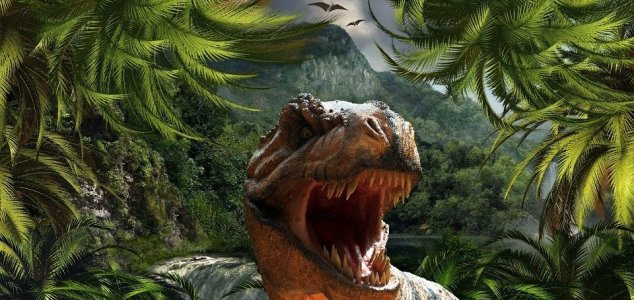 The new species was a precursor to T. rex.

Image Credit: PD - Pixabay / AzDude
A new species of tyrannosaur that roamed the Earth 80 million years ago has been unearthed in Canada.
Dating back to the Cretaceous period, this carnivorous reptile - the oldest known tyrannosaur ever found in North America - was around 8ft tall and had teeth measuring 7cm in length.
It has been named
Thanatotheristes degrootorum
, meaning 'reaper of death'.
"We chose a name that embodies what this tyrannosaur was as the only known large apex predator of its time in Canada, the reaper of death," said study co-author Prof Darla Zelenitsky.
"The nickname has come to be Thanatos."
The fossil remains of the dinosaur were originally discovered by amateur palaeontologist John De Groot while he was hiking near Hays, southern Alberta back in 2010.
"The jawbone was an absolutely stunning find," he said. "We knew it was special because you could clearly see the fossilised teeth."
The species is helping experts learn more about the history of tryannosaurs and how they evolved from relatively small dinosaurs to gargantuan beasts like Tyrannosaurus rex.
"There are very few species of tyrannosaurids, relatively speaking," said Prof Zelenitsky.
"Because of the nature of the food chain these large apex predators were rare compared to herbivorous or plant-eating dinosaurs."
Source: BBC News | Comments (0)
Similar stories based on this topic:
Tags: Dinosaur