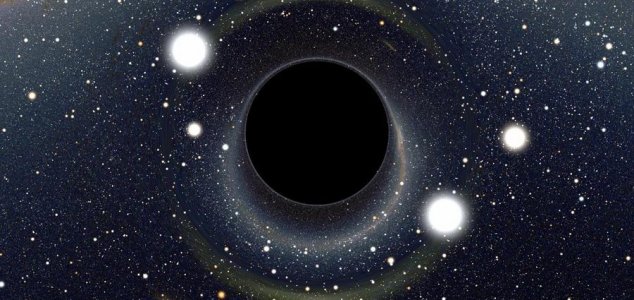 Could a 'bubble of nothing' wipe out the entire universe ?

Image Credit: NASA / Alain Riazuelo
According to physicists, a hole in the fabric of reality could wipe out everything in the universe.
In the classic 1984 fantasy movie 'The Neverending Story', the world of Fantasia is being devoured by a malevolent force known as the 'Nothing' - effectively wiping it and its inhabitants from existence.
But what if something similar could actually happen in real life ?
The idea that the universe could begin to consume itself out of existence has been around since 1982 when physicist Edward Witten described such a phenomenon as "a hole [that] spontaneously forms in space and rapidly expands to infinity, pushing to infinity anything it may meet."
Now a new paper penned by three physicists from the University of Oviedo in Spain and the University of Uppsala in Sweden has revisited this idea and what it can tell us about the universe.
The idea concerns a 'bubble of nothing' that could spontaneously form and continue to expand like a reverse Big Bang, eventually wiping out the entire cosmos.
"[A bubble of nothing] describes a possible channel for 'universe destruction;' in that the bubble of nothing expands and can 'eat' all of spacetime, converting it into 'nothing'," said study co-author Marjorie Schillo from Uppsala University.
There is one major consolation however - the fact that the universe is still here after more than 13 billion years of existence suggests that such a fate is not very likely and may never happen at all.
"We don't know whether our spacetime is exactly stable," wrote Czech string theorist Lubos Motl. "It is plausible that it is threatened by a cosmic catastrophe."
"But because the universe has lived for [so long]... we know that the probability of the birth of a deadly [bubble of nothing] shouldn't be much larger than [an extremely tiny number far less than one]."
"If a theory predicted a (much) larger probability density of a lethal destructive tumor, it would also predict that our universe should have been (certainly) destroyed by now."
Source: Vice.com | Comments (49)
Similar stories based on this topic:
Tags: Universe