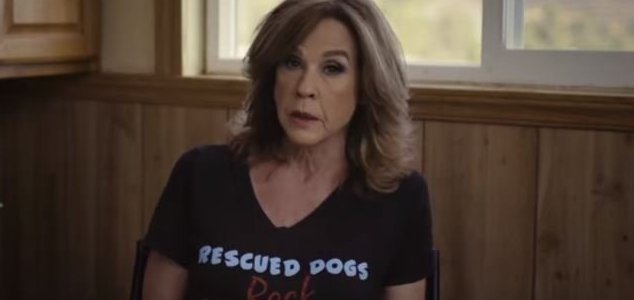 Filming for the movie didn't always go to plan.

Image Credit: YouTube / SYFY WIRE
The former child actress, who starred in the iconic horror film, suffered significant real-life injuries during filming.
When it was released, the original Exorcist was so terrifying that some unsuspecting cinemagoers ended up passing out in the theater. Things didn't go much better behind the cameras either.
When shooting began in 1972, a fire tore through the set of Regan MacNiel's home, causing extensive damage. In a peculiar twist, the room used for the actual exorcism scenes escaped unscathed.
Actors Jack MacGowran and Vasiliki Maliaros both died shortly after filming had wrapped and both Linda Blair and Max von Sydow suffered the loss of close family members during shooting.
Jason Miller's son nearly died in a motorcycle accident and several actors were injured onset.
One of those who suffered injury was Linda Blair herself who, during filming, had been strapped into a special contraption designed to flail her body around to make her appear possessed.
One day during filming the lacing that was designed to support her came loose, leaving her flailing around so violently that she fractured her lower spine and was left in agony.
Blair herself can be seen speaking out about the incident in the below clip from new docuseries
Cursed Films
which explores some of the stories behind famous movie curses.
The footage that was recorded at the time of the accident was later used in the actual film.
Source: Syfy.com | Comments (16)
Tags: Linda Blair, The Exorcist