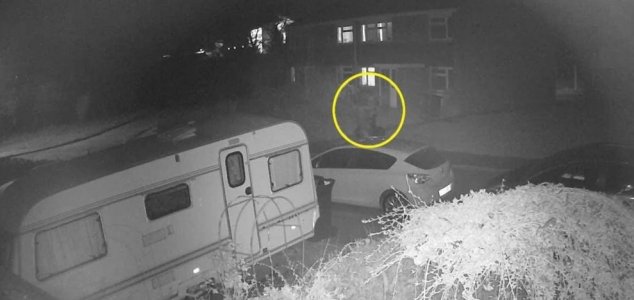 Ghost or technical glitch ? You decide.

Image Credit: YouTube / Caters Clips / Rachel Jones
CCTV footage recorded on a quiet street shows what one woman has described as an 'otherworldly figure'.
Cambridgeshire resident Rachel Jones first spotted something unusual after a strange noise outside on the evening of March 26th prompted her to check over her security footage.
What she saw on the recording left her unnerved and perplexed in equal measure.
"I was at home sitting on my bed and I heard a noise outside so I quickly picked up my phone and turned the camera on and was shocked by what appeared," she said.
"I believe I can see a ghostly figure come out of the window with a light and then it walks down the path and past the car."
"I was completely astonished when I saw the recording that it picked up what I saw, I was in disbelief."
"I have watched it so many times and can't come up with any explanation."
While there certainly does appear to be something unusual going on in the video, there is a strong possibility that the 'ghost' could simply be a technical glitch with the CCTV.
You can check out the footage for yourself below.
Source: Story Trender | Comments (18)
Similar stories based on this topic:
Tags: Ghost, CCTV