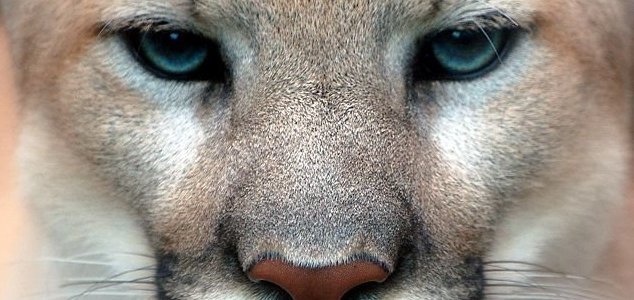 Could the elusive feline be an escaped puma ?

Image Credit: CC BY 2.0 Art G.
A Cambridge University worker has photographed a large wildcat with 'big claws' in his garden.
The creature, which was spotted on Saturday, April 11th, appeared light brown in color and was "about the size of a fully grown Labrador" - far too large to be a native species of wildcat.
Photographs of the feline, which have since gone viral on social media, can be viewed below.
"It was around 8 or 8.30am this morning when I saw the animal from my kitchen window," the man who captured the images told local news site
Cambridgeshire Live
.
"I think it somehow keeps coming to this place to hunt rabbits or other small animals."
"Initially, I thought it was a wildcat like a Felis Silvestris, but then I went to my colleagues at the university, and they said it can't have been as this animal was way bigger."
The sighting has resurfaced rumors about the so-called Fen Tiger - a legendary big cat that has been seen numerous times in the countryside around Lincolnshire and Cambridgeshire, England.
Over the last 30 years it has gained something of a reputation for its mysterious and elusive nature.
Many researchers believe that the presence of large cats in Britain can be primarily attributed to exotic pet owners deliberately releasing them into the wild, something that became a lot more common following the introduction of the Dangerous Wild Animals Act in 1976.
There is also the possibility that the creature managed to escape from a zoo or wildlife park.
Source: Lincolnshire Live | Comments (16)
Tags: Fen Tiger