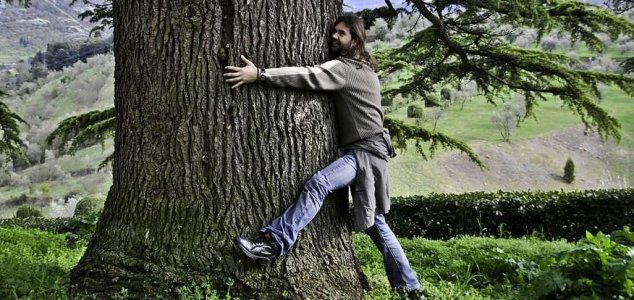 Some believe that hugging trees is good for your health.

Image Credit: PD - pxfuel
The Icelandic Forestry Service has recommended hugging trees as an alternative to hugging other people.
One of the most challenging things about isolating during the coronavirus pandemic - especially for those who live by themselves - is the lack of basic human contact.
As things stand, even something as simple as a hug from a friend is ill-advised due to the risk of infection and this can leave many people feeling frustrated and alone.
Now though, forestry officials in Iceland have put forward a piece of advice that could help to solve this particular problem - go outside and hug a tree instead.
The suggestion comes courtesy of rangers at the Hallormsstadhur National Forest in East Iceland who have been clearing the snow from remote paths so that people can venture out while social distancing.
There are however a couple of rules to follow - try not to hug the same tree(s) that someone else has hugged and keep the recommended two meters away from anyone else you see while outdoors.
"When you hug [a tree], you feel it first in your toes and then up your legs and into your chest and then up into your head," said ranger Thor Thorfinnsson.
"It's such a wonderful feeling of relaxation and then you're ready for a new day and new challenges."
"Five minutes is really good, if you can give yourself five minutes of your day, that's definitely enough."
Although the option to hug a tree is obviously not available to everyone, it does have the potential to prove popular - especially for those who live in remote areas with nothing but nature for company.
Whether it's a practice that will take off outside of Iceland however remains to be seen.
Source: Iceland Review | Comments (15)
Similar stories based on this topic:
Tags: Iceland, Trees, Coronavirus