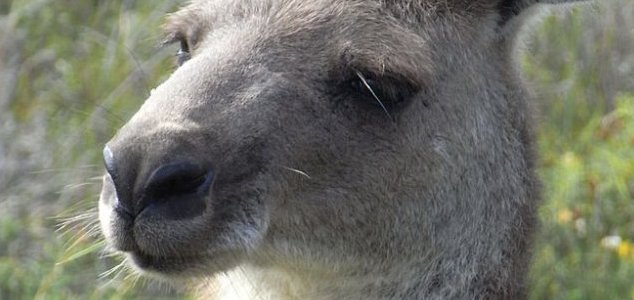 Today's largest kangaroos would have been dwarfed by their ancestors.

Image Credit: CC BY-SA 3.0 Quartl
Scientists in Australia have unearthed a gargantuan kangaroo and a giant lizard the size of a car.
When the first human settlers arrived in Australia up to 50,000 years ago, they would have shared this strange new world with a variety of enormous marsupials and giant reptiles that were some of the largest land animals since the time of the dinosaurs.
Now a team of palaeontologists from the University of Melbourne and Queensland Museum have added two more species to the mix following a new fossil discovery at South Walker Creek.
One - a kangaroo weighing 274kg and standing 2.5 meters tall - was the largest kangaroo of all time.
The other - a lizard measuring 6 meters in length - would have been the size of a small car.
Both were thought to have lived in the region around 40,000 years ago.
"While the rest of the world had giant carnivores like sabre-toothed cats, bears, and hyenas, Australia's predators were mostly giant reptiles, including an extinct freshwater croc around seven meters long, a relation to the modern saltwater crocodile, and a land-dwelling crocodile," said palaeontologist Scott Hocknull from Queensland Museum.
"The megafauna at South Walker Creek were uniquely tropical, dominated by huge reptilian carnivores and mega-herbivores that went extinct around 40,000 years ago, well after humans arrived onto mainland Australia."
"We cannot place humans at this 40,000-year-old crime scene, we have no firm evidence. Therefore, we find no role for humans in the extinction of these species of megafauna."
Source: Australian Times | Comments (6)
Similar stories based on this topic:
Tags: Australia