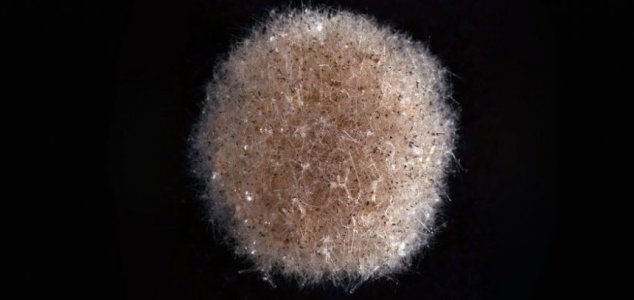 One of the new xenophyophores.

Image Credit: Slim Chraiti / University of Geneva
Scientists have discovered a number of exotic new life forms in the deepest depths of the Pacific Ocean.
It is said that we know more about the surface of Mars than we do about the extreme depths of our own planet's oceans, a fact that has been brought into sharp focus yet again this week following the discovery of several new species of deep-sea life form so exotic that they may as well be alien.
Known as xenophyophores, these strange organisms were found in the depths of the Clarion-Clipperton Zone (CCZ) - a recessed fracture zone in the central Pacific.
Xenophyophores have been known about for years, however their existence at such extreme depths has made research very difficult and only a few species have ever been identified.
The new additions are nothing if not bizarre, with one resembling the head of a dandelion, one looking like a sort of flattened leaf and another that has been described as a "mudball".
"We see them everywhere on the seafloor in many different shapes and sizes," said oceanographer Craig Smith. "They clearly are very important members of the rich biological communities living in the CCZ. Among other things they provide microhabitats and potential food sources for other organisms."
"We need to learn much more about the ecology [of] these weird protozoans if we wish to fully understand how seafloor mining might impact these seafloor communities."
Source: Science Alert | Comments (1)
Similar stories based on this topic:
Tags: Deep