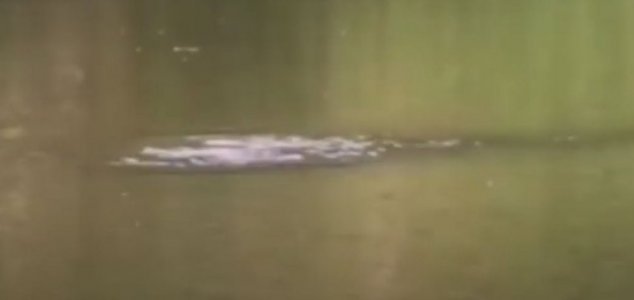 What type of creature is this ?

Image Credit: Dahe News / Douyin
Footage showing an unidentified creature lurking in the water of a Chinese lake has appeared on social media.
The 25-second clip, which was posted up on video sharing site Douyin by local paper Dahe News, appears to show the shadow of something quite large moving stealthily under the surface of a body of water in Luoyang, Henan province.
According to reports, the mysterious denizen was observed by several people.
But is this really a 'monster' or is there a more conventional explanation ?
Some Internet users have suggested that the creature could simply be a crocodile or water snake, while others have indicated that it could be an optical illusion created by a group of smaller fish.
China has certainly seen its fair share of monster mysteries recently - just last week people in the country's south-west conducted a search after claiming to have heard the sounds of a 'dragon'.
In the end, the culprit turned out to be a bird known as the yellow-legged buttonquail.
Source: Mail Online | Comments (17)
Similar stories based on this topic:
Tags: Lake Monster