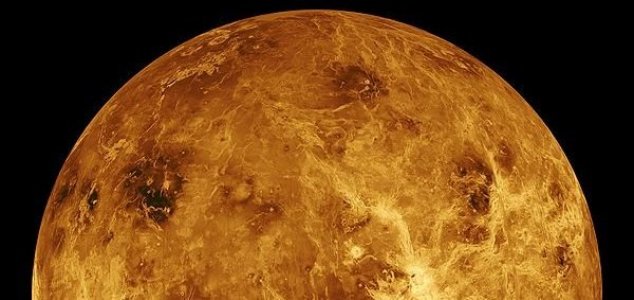 Venus is not quite a dormant as we were lead to believe.

Image Credit: NASA
Far from being a dormant world, the surface of Venus seems to show evidence of recent volcanic activity.
With surface temperatures exceeding 860 degrees and crushing atmospheric pressures that are more than 100 times those found on our own panet, the conditions on Venus are undeniably hellish.
Scientists have long known that the surface of this neighboring world had been shaped by significant volcanism as recently as 500 million years ago - as evidenced by the relative lack of craters compared to other worlds such as Mercury that has been dormant far longer.
Now however, new evidence suggests that Venus may have been active much more recently than had been realized and there is even the possibility that it could still be active today.
Researchers analyzing the surface found several dozen features that could only have been created through relatively recent volcanic processes.
"This is the first time we are able to point to specific structures and say, 'Look, this is not an ancient volcano but one that is active today - dormant, perhaps, but not dead,'" said study co-author Laurent Montesi from the University of Maryland.
"This study significantly changes the view of Venus from a mostly inactive planet to one whose interior is still churning and can feed many active volcanoes."
"We are able to tell that at least 37 coronae have been very recently active."
Source: Space.com | Comments (1)
Similar stories based on this topic:
Tags: Venus