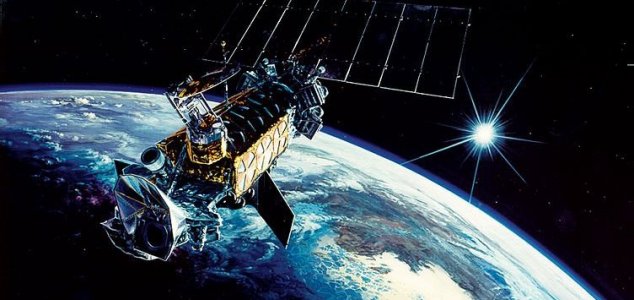 Are we on the verge of a space weapons race ?

Image Credit: US Air Force
Both the US and UK have expressed concern about an apparent test launch of a Russian space-based weapon.
According to reports, on July 15th Russia "injected a new object into orbit from Cosmos 2543" - or in other words, a satellite that had been in orbit since 2019 test-fired an anti-satellite weapon system.
It is the latest escalation from Russia which back in February had been accused of using two of its own satellites to conduct the "unusual and disturbing" inspection of a US satellite at close range.
"The Russian satellite system used to conduct this on-orbit weapons test is the same satellite system that we raised concerns about earlier this year, when Russia maneuvered near a US government satellite," said Gen. John W. 'Jay' Raymond, US Space Force Chief of Space Operations.
"This is further evidence of Russia's continuing efforts to develop and test space-based systems, and consistent with the Kremlin's published military doctrine to employ weapons that hold US and allied space assets at risk."
The State Department has described the events as "hypocritical and concerning".
"This event highlights Russia's hypocritical advocacy of outer space arms control, with which Moscow aims to restrict the capabilities of the United States while clearly having no intention of halting its own counterspace program - both ground-based anti-satellite capabilities and what would appear to be actual in-orbit anti-satellite weaponry," said Assistant Secretary of State Christopher Ford.
Just how far along Russia's space weapons program actually is however remains unclear.
Source: UPI.com | Comments (7)
Similar stories based on this topic:
Tags: Russia