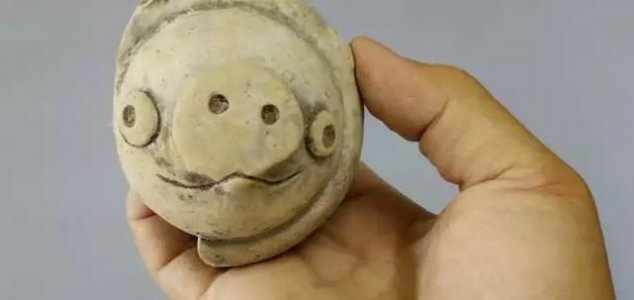 This looks familiar...

Image Credit: Sichuan Culture and Tourism Office / Provincial Archaeological Institute
A 3,000-year-old clay figurine found in China bears more than a passing resemblance to the pigs from Angry Birds.
With its round body and distinct cartoonish look, this fist-sized figurine could easily be mistaken for a piece of merchandise linked to Rovio Entertainment's wildly successful 'Angry Birds' franchise.
As it turns out however, the figurine is in fact 3,000 years old and was recently unearthed by archaeologists in China at ancient ruins in Guanghan, Sichuan province.
The dig was carried out by the Sichuan Provincial Institute of Cultural Relics and Archaeology at the site of a village situated near the Bronze Age kingdom of Sanxingdui.
"Its image is cute and lifelike, and it is a must," the institute wrote.
"It can be seen that even in the era when the productive forces were extremely underdeveloped, the ancestors of ancient Shu still had an aesthetic level that should not be underestimated."
Images of the artifact have since gone viral thanks to its familiar appearance.
Source: Lad Bible | Comments (5)
Similar stories based on this topic:
Tags: China, Angry Birds