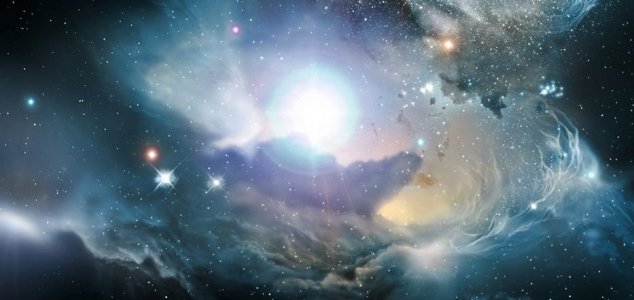 The universe won't be around forever... or will it ?

Image Credit: NASA/ESA/ESO
The Big Bang may have brought the universe into existence, but will a similar event bring about its demise?
There is so much we don't understand about the universe and the nature of existence that even attempting to comprehend how anything actually exists at all is enough to make your head hurt.
As things stand, most scientists adhere to the theory that the universe started with the Big Bang, but what exactly is likely to happen in the far future ? Will the universe end as quickly as it began ?
It's a topic that is explored in detail in cosmologist Katie Mack's new book
'The End of Everything.'
The most widely supported theory for the end of the universe is that it will suffer 'heat death', which basically means it will continue to expand and cool until everything decays and fades away - a process that is likely to take trillions and trillions of years.
Another, more 'out there' possibility is that the universe will suffer a more rapid fate through a theoretical process known as 'vacuum decay'.
"You tweak something in the equations and then you find out that it's possible for a sort of bubble of death to materialize somewhere in the universe and just expand out at the speed of light and destroy everything," said Mack.
"The only thing that makes people doubt that it could happen is that it's in that realm where we can't test any of the theory, so we don't know if something changes about the theory in this higher energy situation."
"It's probably not going to happen in the next, you know, trillions and trillions and trillions and trillions of years and so on. But, technically, it could happen at any time."
Whatever the case however, the end of the universe isn't something anyone alive today (or even the human race in general) will likely need to be worrying about.
Source: BBC News | Comments (39)
Similar stories based on this topic:
Tags: Universe