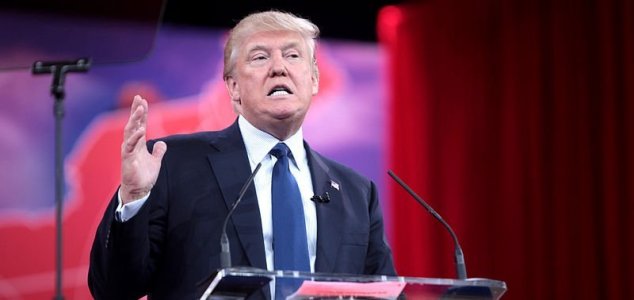 Even Trump won an Ig Nobel Prize this year.

Image Credit: CC BY-SA 3.0 Gage Skidmore
Some of this year's most bizarre science projects were recognized at an online ceremony this week.
A parody of the better-known and more prestigious Nobel Prize, the Ig Nobel Prize seeks to offer recognition to those who have contributed to the world of science in more unusual ways.
This year's winners, which were announced during a pre-recorded virtual ceremony, were as strange and peculiar as ever - demonstrating that even the most bizarre concepts can become the subject of scientific investigation.
Metin Eren, an assistant professor of anthropology at Kent State University in Ohio, won an award for attempting to corroborate the story of an Inuit man in Canada who made a knife out of his own feces.
"The poop knives failed miserably," he said. "There's not a lot of basis empirically for this fantastic story. The point of this was to show that evidence and fact checking are vital."
Another prize winner was Richard Vetter who investigated the peculiar fact that many scientists who spend their lives studying insects also happen to be terrified of spiders.
"It always struck me as funny that when I talked to entomologists about spiders, they would say something along the lines of, 'Oh, I hate spiders!'" he said.
Perhaps the most notable of all the prizes however went to a group of world leaders including US President Donald Trump and UK Prime Minister Boris Johnson.
They each shared the Ig Nobel for Medical Education thanks to their attitude towards coronavirus.
"These are all individuals who realized that their judgment is better than the judgment of people who have been studying this their entire lives, and were more insistent about it," said Marc Abrahams, editor of the Annals of Improbable Research magazine.
Sadly however, none of them showed up to receive their award.
"It would have been fun for them to take part," said Abrahams.
Source: Phys.org | Comments (2)
Similar stories based on this topic:
Tags: Science