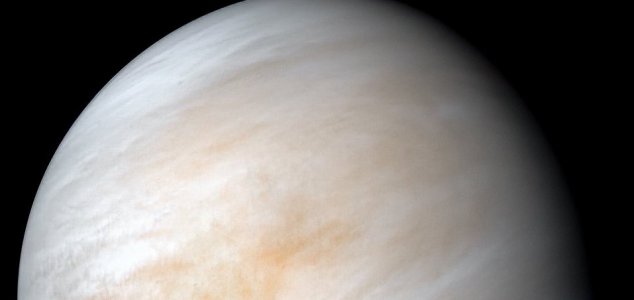 Is there life on Venus... or not ?

Image Credit: NASA / JPL-Caltech
It may be a bit premature to conclude that the detection of phosphine on Venus is an indication of alien life.
Earlier this month there was much excitement when scientists announced the discovery of phosphine - a potential indicator of extraterrestrial life - in the atmosphere of the planet Venus.
With surface temperatures exceeding 860 degrees and crushing atmospheric pressures that are more than 100 times those found on our own planet, the conditions on Venus are undeniably hellish, which is why it has never really been considered a top candidate in the search for life in our solar system.
But just how significant is the discovery of phosphine and does it really point to Venusian life ?
As things stand, it is going to take a lot of additional research - as well as at least one space mission - to determine one way or the other if something could be living in the clouds of Venus.
"Obviously if it's correct, it's an extremely cool result and potentially has profound implications," said scientist John Carpenter of the Atacama Large Millimetre/submillimetre Array (ALMA) in Chile.
"But grand claims demand grand evidence."
For one thing, it will be necessary to assess whether the original detection of phosphine was even accurate - some scientists have called the accuracy of the findings into question.
Secondly, it is important to determine whether or not the presence of phosphine is really an indication of life and if it is, just how likely that is to be the case on Venus.
"You set up a false narrative," said chemist Lee Cronin from the University of Glasgow. "Phosphine is present on Venus, and phosphine has been seen in Earth biology; therefore there's life on Venus."
"I think what these guys are doing is super interesting," he added. "I just think they should have moderated it even more judiciously."
Source: Live Science | Comments (2)
Similar stories based on this topic:
Tags: Venus