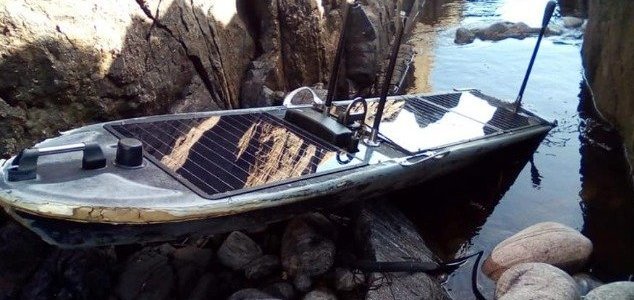 Where did this boat come from and what was it doing ?

Image Credit: UK Coast Guard
Scotland's coastguard has been attempting to solve the mystery of a spy boat found on the remote Isle of Tiree.
Events began on September 28th when the Isle of Tiree Coastguard Rescue Team was called out to investigate an unidentified object that had washed up along the shoreline.
The boat, which was relatively small and covered in solar panels, was unlike anything they had seen. Perplexed, they posted up photographs on Facebook to see if anyone could determine what it was.
Members of the public quickly identified the boat as an autonomous wave glider - most likely one built by Boeing Liquid Robotics - a company based in California.
Used by various scientific organizations, government agencies as well as by the US Navy and British Royal Navy, these surfboard-sized boats are capable of traveling thousands of miles.
Exactly where this one had come from and what it was doing still remains a total mystery and to date nobody has come forward to claim ownership of it.
It is even possible that it ran aground while on some sort of secretive spy mission.
If that were true however, it's unlikely that any country will come forward to claim it.
Source: Maritime Executive | Comments (8)
Tags: Spy Boat