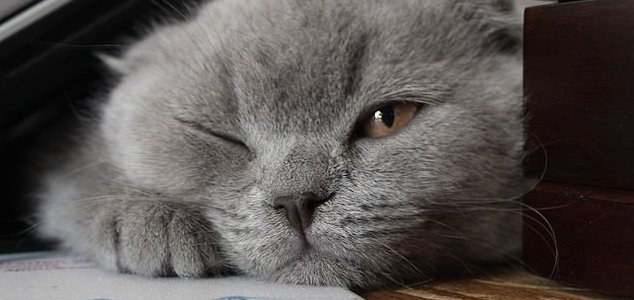 Vinsik (or Vincent I) is a Scottish Fold (file photo).

Image Credit: CC BY-SA 3.0 Psihopat
One Novosibirsk resident claims that her magical pet cat grants its owner three wishes and now she's selling it on.
Listed on Russian classified ad platform Avito, the magical feline - which goes by the name Vinsik - is being sold for a whopping $127,000 thanks to it's alleged wish-granting powers.
Its owner - a woman named Elena - claims that she had only discovered its abilities by accident.
"It works only with the owners," she said. "I needed an apartment, and somehow I told Vincent for fun: 'Fulfill my wish!' And literally the next day I realized that everything would come true."
"You immediately feel that events are starting to take shape as they should. And a month later I already had an apartment."
"His mother, Octaviante Lolita, was like a real witch, black as coal and also lop-eared. His dad - Rochester - a healthy blue cat, but with straight ears."
The fantastical cat has since lived with her for nine years.
When quizzed over why she would want to part with such an animal, Elena explained that the cat only grants its owner three wishes and she had already used hers up.
She also claims that she wants to share his magical powers with other people.
With an asking price of $127,000 however, it seems unlikely that the cat will be going anywhere.
Source: Oddity Central | Comments (6)
Similar stories based on this topic:
Tags: Cat