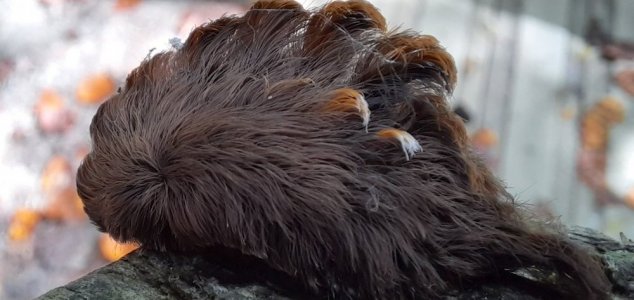 This is one weird looking insect.

Image Credit: Facebook / Virginia Department of Forestry
Authorities have warned residents to steer clear of the pests which have shown up in the east of the state.
At a glance this bizarre looking creature, which resembles a walking toupee, might seem harmless enough, but underneath its 'cute' veneer lies a rather nasty surprise.
The hairs, it turns out, are in fact venomous spines that can give a very nasty sting.
"VDOF's forest health team has received reports of the puss caterpillar in a few eastern Virginia counties," the Virginia Department of Forestry wrote on Facebook.
"The 'hairs' of this caterpillar are actually venomous spines that cause a painful reaction if touched."
"The caterpillars eat oak and elm leaves, but they can be found in parks or near structures. If you find the caterpillar, leave it alone and let its natural enemies control their populations - there are a number of other insects that will prey on them at different stages of their life cycle."
Source: CBS News | Comments (9)
Tags: Caterpillar