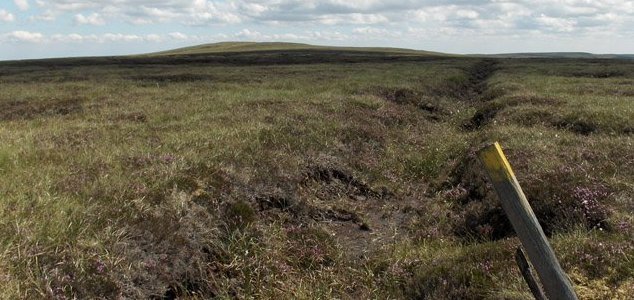 Who was the mystery soldier and how did he die ?

Image Credit: CC BY-SA 2.0 Andrew Smith
The mystery of a body found in a coffin on a moor 100 years ago continues to endure even to this day.
On Sunday 28th August 1921, a farmer - Titus Harrison - had been tending his flock on Killhope Moor, County Durham when he spotted the corner of a wooden box sticking out of the ground nearby.
Assuming it had been exposed by recent heavy rain, he took a closer look at the box and was shocked to discover that it contained human remains.
After he had informed local law enforcement, the police arrived to investigate. Upon excavating the box, they discovered that it was in fact a professionally made wooden coffin.
Inside, they found the body of a man wrapped in a grey woollen army blanket. He had sandy-colored hair, was around 5ft 10" and was dressed in old-fashioned (for the time) army attire.
The coffin itself was carefully crafted from pitch pine and was shaped like the roof of a house.
Intriguingly, a bullet was also found next to the man's shoulder.
It was thought that the high peat content in the soil had helped to keep everything well preserved.
The search for the identity of the mysterious man would continue for years.
One theory suggested that he had died during the Jacobite rebellion of 1745, while another suggested that he was Capt Richard Courteney Lovell who had died during the 1780 anti-Catholic Gordon Riots.
To this day however, no definitive answer to who he was or how he had ended up being buried in a coffin on the moor has ever been found.
Source: Alston Moor Historical Society | Comments (2)
Tags: Killhope, Body