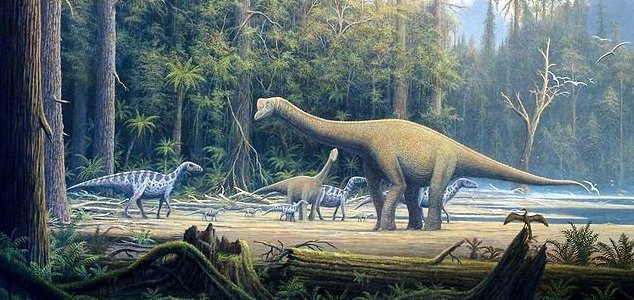 Unlike humans, dinosaurs had a cloaca.

Image Credit: CC BY-SA 2.5 Gerhard Boeggemann
A new study has revealed, for the first time, the detailed characteristics and functionality of a dinosaur's rear end.
Despite centuries of study into these often gigantic prehistoric reptiles, there has been one part of a dinosaur's anatomy that has received relatively little attention over the years - it's posterior.
Now though, a new analysis of the only known example of a fossilized dinosaur butt - which belonged to a dog-sized species called Psittacosaurus - has finally shed some light on the matter.
Dinosaurs had a cloaca - meaning that their rear-end orifice served multiple functions.
Interestingly enough, the posterior of this particular dinosaur was highly pigmented with melanin, meaning that it would have been bright and colorful a bit like the rear end of a baboon.
This, according to the researchers, suggests that it would have been used to help attract a mate and may have also harbored scent glands like those found in crocodiles and alligators.
Psittacosaurus, which was a relaive of Triceratops, lived around 120 million years ago. The fossil was originally unearthed in China before being put on display at Germany's Senckenberg Museum.
"I noticed the cloaca several years ago after we had reconstructed the color patterns of this dinosaur using a remarkable fossil on display at the Senckenberg Museum in Germany which clearly preserves its skin and color patterns," said Dr. Jakob Vinther from the University of Bristol.
"It took a long while before we got around to finish it off because no one has ever cared about comparing the exterior of cloacal openings of living animals, so it was largely unchartered territory."
Source: CNET.com | Comments (5)
Similar stories based on this topic:
Tags: Dinosaur