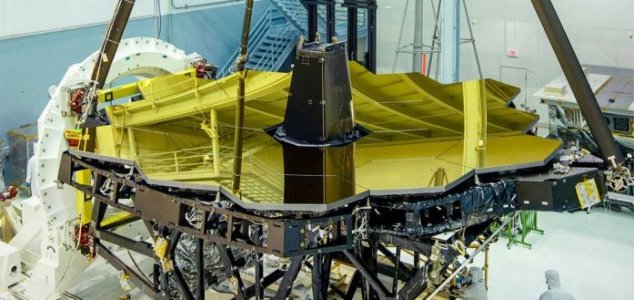 Let us hope that it won't be delayed again.

Image Credit: NASA
The upcoming James Webb Space Telescope will be able to detect the signatures of life on other worlds.
Given the sheer number of delays that have befallen the next-generation telescope, it is difficult to imagine how its original estimated launch date of 2007 could have ever been achieved.
For more than a decade, the telescope - which will provide unprecedented views of the cosmos - has been beset by delay after delay due to everything from construction issues to the coronavirus pandemic, leaving many to wonder whether it will ever actually make it into space at all.
It's current launch date of October 31st, 2021, however, is looking promising.
Once it does finally make it into space, the telescope will be capable of peering across the cosmos and, among other things, determining the potential habitability of planets around distant stars.
Now a new study by researchers at the University of Ohio has concluded that this could lead to the discovery of extraterrestrial life within as little as 5 to 10 years and a tentative signature of life could even be discovered within a mere 60 hours of the telescope beginning operations.
"Humankind has contemplated the questions, 'Are we alone? What is life? Is life elsewhere similar to us?'" said Ohio University graduate student Caprice Phillips.
"My research suggests that for the first time, we have the scientific knowledge and technological capabilities to realistically begin to find the answers to these questions."
Source: Comicbook.com | Comments (11)
Similar stories based on this topic:
Tags: James Webb