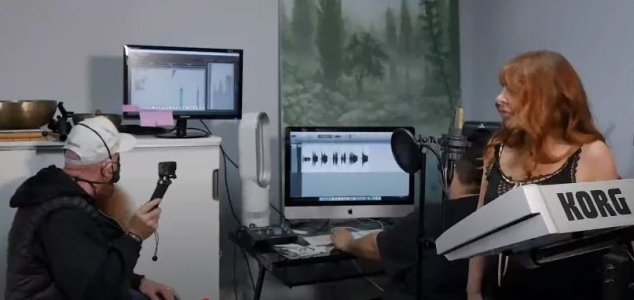 How low can you go ?

Image Credit: YouTube / Joy Chapman
Singer/songwriter Joy Chapman recently set a new world record for the lowest musical note sung by a woman.
Chapman, who hails from British Columbia, had always been able to reach some seriously low notes, but it wasn't until her niece encouraged her to attempt the world record that she decided to go for it.
She ended up smashing the record by performing a 33.57hz C1 note.
"Although Joy regularly goes lower, nerves got in the way so officially at C1 for the moment," a note on her official YouTube channel states.
"She's been recorded scaling to the end of sonogram at 20 hertz and the engineers hear her going lower but without the special measuring, we can't truly know how low she can go."
Chapman herself however is just pleased that she has managed to make her mark.
"It's a relief because it's just been a long year in trying to get it done and very nerve-wracking," she said. "I wanted to leave something behind... because I could do it."
Source: Oddity Central | Comments (2)
Similar stories based on this topic:
Tags: Music