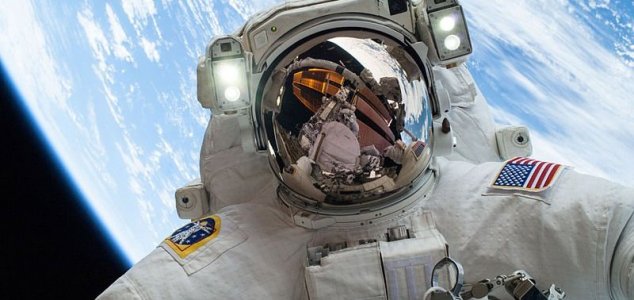 Sooner or later, someone is going to die far out in space.

Image Credit: NASA
It hasn't happened yet, but it is inevitable that one day, someone will die during a mission in deep space.
In science fiction movies such as Ridley Scott's 'Alien', crew members are often jettisoned into space when they die - a form of 'burial' that echoes the way sailors back on Earth would deposit a body overboard after a death at sea.
But what would happen if someone actually died during a space mission in real-life ?
There is no denying that space is a dangerous place - accidents could very quickly lead to disaster and deadly radiation is likely to take its toll on anyone who ventures too far from the safety of Earth.
NASA does not currently have protocols in place for such an eventuality and it is not a foregone conclusion that the decision would be made to jettison the deceased's body into space.
One astronaut who has considered the possibilities is NASA's Chris Hadfield.
"Okay, what are we going to do with his corpse ?" he wrote in his book
An Astronauts Guide to Life
while speculating about how such a scenario would be handled.
"There are no body bags on Station, so should we shove it in a spacesuit and stick it in a locker? But what about the smell? Should we send it back to Earth on a resupply ship and let it burn up with the rest of the garbage on re-entry? Jettison it during a spacewalk and let it float away into space?"
Some experts have even considered another possibility - what if the remains of the deceased could serve as a source of rations in the event of an emergency in space ?
While it might seem unfathomable, there have been many situations on Earth - such as after a plane crash in the mountains - in which the survivors have had to dine on human remains to survive.
Ultimately, how best to deal with a death in space is something that will have to be decided upon eventually - especially when humans begin venturing out on deep space missions.
Let us hope, however, that such protocols will not have to be enacted in practice for a long time.
Source: Popular Science | Comments (11)
Similar stories based on this topic:
Tags: Mars