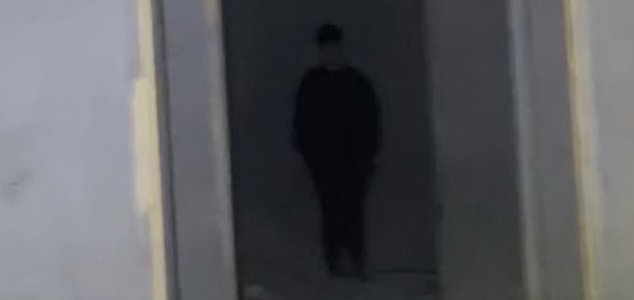 Is this a ghost or is someone pulling a prank ?

Image Credit: YouTube / hasan bar bar
YouTuber Hasan Bar Bar captured a mysterious figure on camera during his recent exploration of an old building.
The creepy footage, which shows the abandoned, litter-strewn hallways of an unidentified building illuminated only by the light of Hasan's torch, is unnerving enough as it is, but near the end of the video, he turns to see a mysterious figure standing at the end of a nearby hallway.
At first it seems as though the figure - which looks like a boy dressed in black - might not even be real, owing to the way it stands motionless, however after a few seconds it can be seen turning towards the right and walking out of sight behind a wall.
Seemingly keen to investigate, Hasan then hurries up the corridor towards the corner that the figure disappeared behind only to find that there's nothing there but a small, empty room.
So where did the figure go ?
The video is certainly compelling, however it's difficult to rule out the possibility that the 'ghost' was simply an accomplice and that the entire thing was staged to solicit views on YouTube.
It's also worth noting that the same YouTuber seems to have a lot of videos of similar sightings, which casts some serious doubt on the likelihood that this particular 'ghost' is genuine.
You can check out the footage below - the mystery figure appears shortly after 12:15s.
Source: Unilad.co.uk | Comments (12)
Similar stories based on this topic:
Tags: Ghost, Haunting