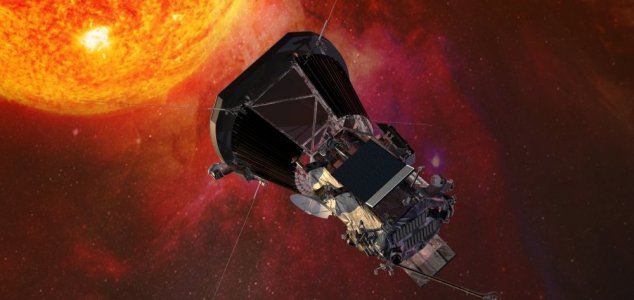 Image Credit: Johns Hopkins University Applied Physics Laboratory
NASA's Parker Solar Probe has broken two of its own records and it still has a long way to go yet.
Named after American solar astrophysicist Eugene Parker who originally predicted the existence of the solar wind, the Parker Solar Probe, which launched back in 2018, is on a fantastic journey like no other - a mission to the very heart of the solar system to learn the secrets of the Sun itself.
Designed to withstand extreme temperatures, the probe is groundbreaking for several reasons, not least of which being the speeds it has managed to achieve and its close proximity to our star.
Back in February, the probe reached 244,255 mph - making it the fastest man-made object that has ever existed, while also venturing closer to the Sun than any spacecraft before it at 11.6 million miles.
Now NASA has revealed that it has broken both of these records again, reaching speeds of up to 330,000 mph (fast enough to orbit the Earth 13 times an hour) and venturing to within a mere 6.5 million miles of the Sun - and it is nowhere near finished its journey.
By the time it makes its closest approach in 2025, it will be traveling at a staggering 430,000 mph and will venture to within just 4.3 million miles of the Sun.
To achieve this, it will perform a number of slingshot maneuvers around Venus.
It will be very interesting indeed to see what it can teach us about our star over the next few years.
Source: CNET.com | Comments (3)
Similar stories based on this topic:
Tags: Sun