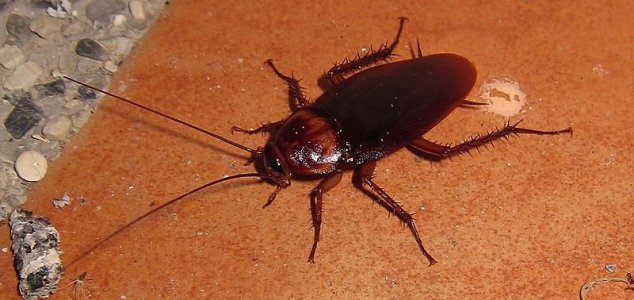 It seems that even cockroaches can be weaponized these days.

Image Credit: CC BY 2.0 Thomas Quine
An unusual, yet effective form of intimidation was witnessed at a restaurant in Taiwan earlier this week.
When you think of gangster showdowns, you tend to imagine men with tommy guns bursting in, yet for Taiwanese eatery G House Taipei, it wasn't bullets the owner needed to worry about but insects.
According to reports, a money dispute with an organized crime ring had prompted two men to break into the bulding on Monday evening at around 7:30pm.
Once inside, they deposited around 1,000 cockroaches all over the floor, then made a quick exit.
Local police, who have described the incident as an "act of violence", are now investigating. It is believed that five people were involved, including two lookouts and a getaway driver.
The restaurant owner has since called in an exterminator to dispose of the cockroaches.
Whether or not those responsible for the attack will be apprehended however remains to be seen.
Source: 9news.com.au | Comments (7)
Similar stories based on this topic:
Tags: Taiwan, Cockroach