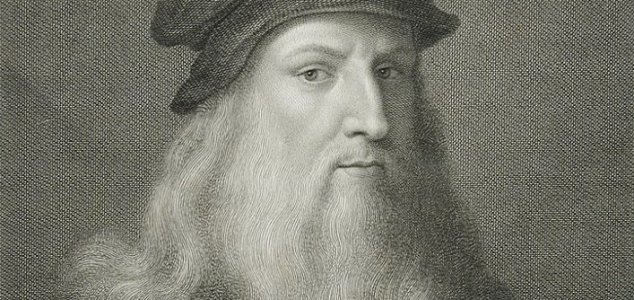 Leonardo's creations often sell for record-breaking amounts.

Image Credit: Raffaello Sanzio Morghen
Drawn by the Maestro himself, the small sketch of a bear's head has sold for a record-breaking sum.
The Renaissance genius, who is attributed with creating several world-famous works of art including the Mona Lisa and St. John the Baptist, has also been credited with creating a number of smaller drawings - mostly of animals such as dogs, cats, birds, horses and bears.
This particular example, which measures a mere 7x7cm, dates back to the 1480s and is, according to Christie's auction house, one of the few of Da Vinci's works that is still privately owned.
It was created using silverpoint - a challenging technique that involves applying a silver stick to specially prepared paper.
Incredibly, the piece sold for a whopping £8.8 million - which breaks the record previously held by Da Vinci's 'Horse and Rider' drawing which sold for £8.1 million.
The winning bid - which was submitted by a man and a woman - remains anonymous.
The most expensive of all Leonardo's works was Salvator Mundi - a 500-year-old portrait of Christ that was sold in 2017 for a staggering £341 million - the highest ever auction price for any work of art.
Source: BBC News | Comments (7)
Similar stories based on this topic:
Tags: Leonardo Da Vinci