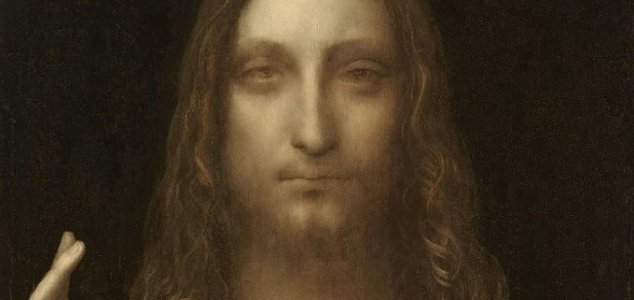 Salvator Mundi remains at the center of some heated debate.

Image Credit: Public Domain
A newly discovered sketch of Jesus by Leonardo da Vinci may prove that he did not paint Salvator Mundi.
Otherwise known as 'Saviour of the World', the controversial painting, which depicts Christ facing towards the viewer while holding an orb in one hand, made waves in the art world recently when it sold for $450 million at auction - making it the most valuable painting in history.
Much of the reason for the extremely high price was the belief that it was painted by Da Vinci himself, however the recent discovery of another of his works has cast some doubt on whether or not the Renaissance genius actually had anything to do with the painting at all.
The new find is a red chalk drawing of Jesus which shares the same style as one of Da Vinci's self-portraits, but which does not seem to match the style of the Salvator Mundi painting.
"I am not the only one who has always said that... [Salvator Mundi] was not actually by Leonardo," said scholar Annalisa Di Maria from the UNESCO Center in Florence.
"[Leonardo] could never have portrayed such a frontal and motionless character."
As things stand, a final decision on whether or not Da Vinci painted Salvator Mundi is still pending, however it is more likely that it was actually painted by the artist Boltraffio who worked at his studio.
Salvator Mundi itself was allegedly purchased by Saudi crown prince Mohammad bin Salman in 2017 and has not been seen since, leading many to question exactly what has happened to it.
If it turns out that Da Vinci did not paint it, it will be worth nowhere near the $450M he paid for it.
Source: Artnet.com | Comments (30)
Similar stories based on this topic:
Tags: Leonardo Da Vinci