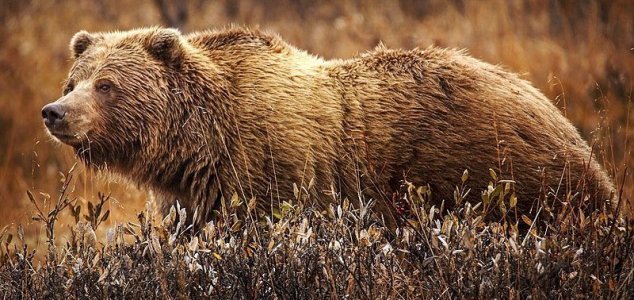 The bear wouldn't leave the man alone.

Image Credit: PD - Jean Beaufort
A man has been rescued from the Alaskan wilderness after enduring repeated attacks by a grizzly bear.
In a scenario that wouldn't have looked out of place in a sequel to the hit movie starring Leonardo DiCaprio, the man - who has not been named - had been staying in an isolated hut in the middle of nowhere when he was repeatedly attacked by a large bear that wouldn't leave him alone.
Believed to be in his 50s or 60s, the man had been staying alone in an abandoned mining camp around 40 miles from Nome when he was first attacked by the bear and dragged down to the river.
After managing to escape the beast he took refuge inside his shack, however the bear kept returning night after night, preventing him from sleeping for several days.
With no way to call for assistance, he was only rescued after a passing helicopter just happened to spot him outside waving a white flag.
"We don't really come across people in the middle of nowhere," said co-pilot Lt AJ Hammac. "He was kind of struggling. When we came around, he was on his hands and knees waving a white flag."
"He definitely looked like he had been out there for a while."
The helicopter crew found that the door to the man's shack had been completely torn off.
He is now recuperating from his ordeal and should hopefully go on to make a full recovery.
Source: The Guardian | Comments (10)
Similar stories based on this topic:
Tags: Bear