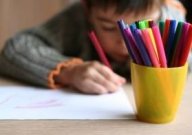 If children ruled the world
Posted on Tuesday, 30 November, 2010 |

26 comments
Columnist:

Stephen Treehorn
Kyu Sakamoto's most popular song was Ue o muite arukô ("I Look Up When I Walk") and known as "Sukiyaki" in the United States. It topped the pop charts for three weeks in 1963 and is the only song sung entirely in Japanese ever to have achieved this. The song tells the story of man who looks up while he walks and whistles to avoid letting his tears fall.
On August 12, 1985, Kyu Sakamoto boarded Japan Airlines Flight 123. Just twelve minutes into the flight the plane experienced difficulties and signalled there was a problem. Approximately twenty minutes later the plane crashed. Before the aircraft hit the ground, Kyu Sakamoto was able to write a farewell note to his wife.
As I watched politicians squabble and point score a few hours after hearing this story, I wondered how they might spend their last few moments. Without the pressure to perform for television cameras and journalists would they behave differently? I believe as Kyu Sakamoto wrote his note he would have experienced clarity in thought, unpretending and uncorrupted, and would have in many ways seen the world through the eyes of a child. And then I wondered how it would be if children ruled the world.
There are two fundamentals lacking in the present rulers of our world, trust and love. We probably did not need scientists to tell us this but a survey on three-year-olds, published in Psychological Science, found that children are not just generally trusting; they are particularly trusting of things people say. Scepticism manifests itself later on.
During the survey children were misled several times in a row in relation to the location of items, and the majority of children assessed continued to take the word of the researcher regardless of the deception.
Vikram K. Jaswal, of the University of Virginia, described the philosophy behind this research when he asked, "Why are they [children] so willing to accept somebody else's word; for example, that an eel is a fish, when it looks so much like a snake?"
That is a good question as far as it goes, but surely the more pertinent question would be, why is that trust lost? In looking for answers we can consider the 'development' of mankind and the notion of self and self worth projected by mainstream media and politicians alike. To understand where I am coming from watch X Factor and Prime Minister's question time, back to back, and observe the obvious similarities.
From an early age children are curious, and this curiosity drives their learning. A team of University of Washington researchers have found that by eighteen months old, babies are intensely curious about what makes humans tick. Or to put it another way, they wish to connect.
The UW researcher concluded that babies would be more likely to view a robot as a psychological being if they saw other friendly human beings socially interacting with it. "Babies look to us for guidance in how to interpret things, and if we treat something as a psychological agent, they will, too," said Andrew Meltzoff, lead author of the paper.
So children look to people they trust in assessing whether an object is sentient and to be trusted. And if they feel safe they will connect again and again through love. Whether this could ever be categorically proven in a research centre is debatable, but the infectious warmth of a baby's smile for a stranger is proof enough for me. And this expression of love, a higher state of awareness, is what some refer to as the sixth sense.
A five-year study monitoring brain activity at University of Technology, Sydney, has shown that people can become physiologically aligned and their nervous systems harmonised despite having no physical contact. Trisha Stratford, a neuropsychotherapist working on the research, observed thirty volunteers using electrocardiography and a monitor on the finger to measure skin conductance resonance to identify the moment of alignment or ''oneness'' during individual counselling with a therapist. She says:
''When we're in this moment of oneness or an altered state, the most exciting thing is that a part of the brain called the parietal lobe, which is considered to be the seat of the imagination, is fired into action. When this happens we can read each other's brains and bodies at a deeper level - a sixth sense.'' It is the ''alignment'' between two people that researcher Trisha Stratford says enables the relationship between individuals to be elevated to another level. ''My energy impacts with you just standing there,'' she said. ''I am impacting your brain and body just by being here.''
They are really talking about love, and significantly, a quality of love, able to withstand the perils and pitfalls of modern life. A meta-analysis study, "The Neuroimaging of Love," conducted by Syracuse University Professor Stephanie Ortigue, has revealed when a person falls in love, twelve areas of the brain work in tandem to release euphoria-inducing chemicals such as dopamine, oxytocin, adrenaline and vasopression.
Ortigue's team found the love feeling also affects sophisticated cognitive functions, such as mental representation, metaphors and body image. And their study revealed that unconditional love, such as that between a mother and a child, is sparked by the middle of the brain where the parietal lobe resides. So it is there already in place, we are born to care. Our natural inclination is to help people, not to harm, to connect and not exclude. But as we get older the demands of modern life usurp kindness and the loving mentality of our childhood is attacked and diluted.
At what point does it all go wrong? When do humans start to fundamentally self serve and lose connection with those around them? Why do people in the Western world care little for their neighbours and less still for those in the 3rd world?
When does a child start to bully another less able, or willing, to harm others through abuse? And why do we say a bullied child needs to be toughened up to deal with the adult world awaiting them? It seems so back to front and I wonder how we ever got to this stage.
Would a child leader, uninitiated into the complexities of market forces, not call for all people to be fed and clothed if there were sufficient resources to go around? Could they continue the illusion of intellectual property rights preventing medicine, knowledge and design from alleviating the suffering of millions? Should they find fault in another country, race or religion and perpetuate the lunacy of war by highlighting differences and ignoring commonalities?
I believe as Kyu Sakamoto sat writing, unconditional love for his wife and two daughters would have overcome his fear and self awareness. The note has remained private but I am sure his written words could not have adequately reflected the heartfelt love he had for his family in those final few moments.
Article Copyright© Stephen Treehorn - reproduced with permission.