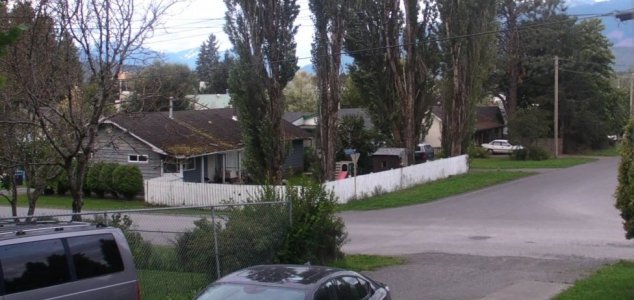 The sound was picked up from a street in British Columbia.

Image Credit: Kimberly Wookey / YouTube
The strange grinding noise is the latest in a long series of similar sounds recorded all over the world.
Residents in Terrace, British Columbia were awoken on Thursday morning by a loud grinding/trumpet noise that rolled through the hills and across the city. Several people managed to record the din which has sparked a flurry of rumors and speculation.
"It seemed to be coming from the sky or underground, something so loud though," said witness Mandi Campbell. "And I believe it was heard in Hazelton, which is close to here, and as far as the Nass." Another resident, Kimberly Wooke, had heard the sounds before back in June and was able to record this latest incident on her camera. ( see video below )
Videos uploaded to YouTube have recorded the phenomenon across Canada and in multiple US states including Saskatchewan, Manitoba, Texas and Illinois.
Theories offered to explain the noise range from geological activity to a dumpster being dragged across the ground. In the case of this latest incident a city spokesman has also suggested that the sound is actually that of grader blade being straightened.
Source: CBC News | Comments (167)
Tags: Mystery Sounds, Canada