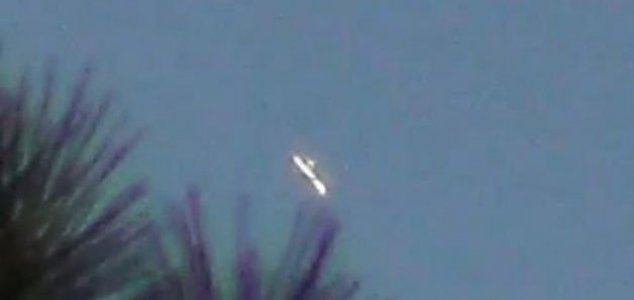 The bright object seemed to descend from the sky.

Image Credit: Margaret Pfeiffer / YouTube
A Georgia resident caught a strange object on camera while filming her property after a lightning storm.
Margaret Pfeiffer had been surveying her property when she noticed a bright object falling from the sky at an angle. Pointing her camera upwards she was able to film it for several seconds before it disappeared behind some trees.
"I captured this after the fire from across the street here," she wrote on her YouTube upload. "Say what you will but, this has no wing's as a plane would have. There isn't even a shadow for the wing area."
The footage has generated a lot of discussion since appearing online however a definitive explanation has yet to be found.
Source: Seattle pi | Comments (48)
Tags: UFO, Lightning, Georgia