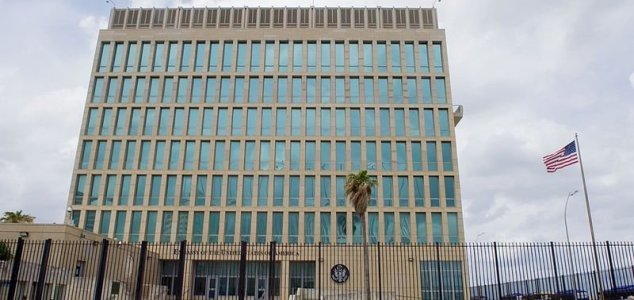 Could insects really be responsible ?

Image Credit: U.S. Department of State
It has been suggested that the mystery sounds heard by US diplomats may have been nothing more than insects.
The phenomenon, which targeted embassy personnel in Havana and sparked a breakdown of international relations between Cuba and the United States, was first made public in August 2017.
Thought to involve the use of sonic weapons, the attacks had been directly targeting the hotel rooms of US diplomats, inducing a range of symptoms that included hearing loss, dizziness, balance problems, visual complaints, headache, fatigue, cognitive issues and difficulty sleeping.
Now though, following an analysis of a recording of the audio captured by embassy workers, researchers have determined that the most likely culprit is the Indies short-tailed cricket.
An experiment that involved playing back recorded cricket sounds indoors seemed to confirm that there was indeed an uncanny resemblance between the 'sonic attack' and the insect's call.
"This provides strong evidence that an echoing cricket call, rather than a sonic attack or other technological device, is responsible for the sound in the released recording," researchers wrote.
While the findings don't confirm whether or not the sounds in the recording are those responsible for making people ill, they do suggest that the mystery could have a rather mundane explanation.
They could also help to dispel any mistrust between Cuba and the US over the matter.
"The safety and security of US personnel, their families, and US citizens abroad is and has always been the department of state's top priority," a State Department spokesman said in a statement.
"As we continue to report, a government interagency investigation, involving medical, scientific, and technical experts across the US government and academia, is ongoing to determine the source and cause of these events."
Source: Live Science | Comments (14)
Tags: Cuba, Sonic Weapons