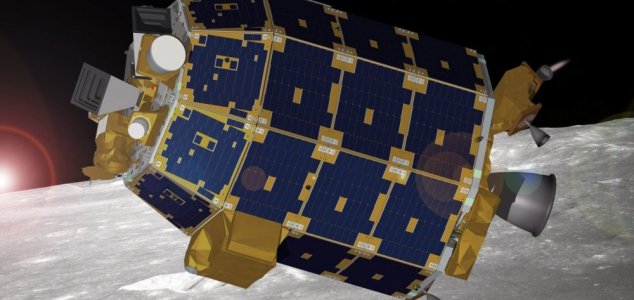 The probe was launched on Friday.

Image Credit: NASA/Ames
NASA has successfuly launched its LADEE probe which aims to investigate the moon's atmosphere.
Roaring in to the skies aboard a Minotaur V rocket on Friday night, the Lunar Atmosphere and Dust Environment Explorer is NASA's latest effort to learn more about the moon by investigating its atmosphere for signs of dust and gas.
One of LADEE's most interesting mission goals will be to help solve an enduring mystery first encountered by the astronauts of Apollo 17, the last humans to ever visit the moon. Commander Eugene Cernan famously sketched what appeared to be a mysterious glow on the horizon, something that shouldn't have been possible.
Scientists have theorized that the glow could have been the result of dust from the surface being electrically charged and ending up in the atmosphere. LADEE will be looking to confirm this hypothesis by looking for traces of lunar dust as it examines the atmosphere from far above.
"Terrestrial dust is like talcum powder. On the moon, it's very rough. It's kind of evil," said project manager Butler Hine. "It follows electric field lines, it works its way in equipment. ... It's a very difficult environment to deal with."
Source: CNET | Comments (3)
Tags: LADEE, NASA, Moon