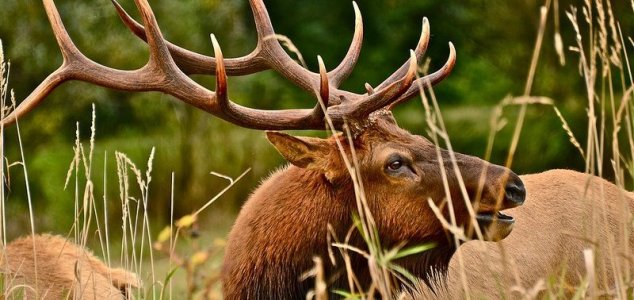 Investigators remain baffled by the incident.

Image Credit: CC 2.0 Linda Tanner
Officials are investigating what could have killed more than 100 elk at a ranch in New Mexico.
The alarm was raised when reports of dead elk at a ranch north of Las Vegas reached authorities last week. More than 100 of the animals were believed have died within as little as 24 hours under circumstances that continue to baffle investigators.
The animals were discovered across the 75,000-acre ranch on August 27th and did not show any signs of gunshot wounds. Tissue samples sent away for analysis have also ruled out the possibility of poisoning.
In his investigation of the case, wildlife disease specialist Kerry Mower maintains that while disease is a possibility, the circumstances seem to rule it out as only some of the animals would be likely to have become sick. "This really is quite an event to have so many animals die so abruptly," he said.
Many residents of the area have expressed concerns over whether it's safe to eat elk in the wake of the incident and if whatever killed them could be a danger to humans. "It is kind of scary," said Las Vegas hunter Max Trujillo. "If in fact it is something coming from a fly or insect and it is airborne, it can be carried for miles."
Source: Santa Fe New Mexican | Comments (18)
Tags: Mystery Deaths