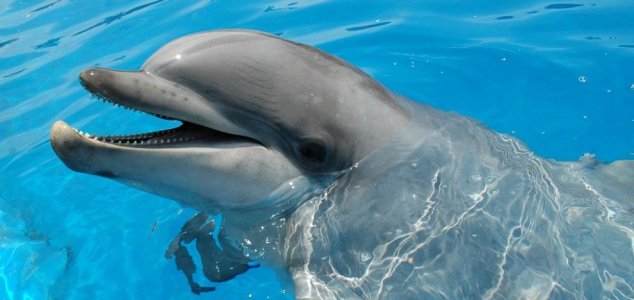 Dolphins have often been considered very human-like.

Image Credit: CC BY-SA 2.0 Vince Smith
New research has suggested that dolphins may not be any more intelligent than most other animals.
Long considered to be one of the most intelligent species on the planet, dolphins have received a great deal of attention for their playful nature and seemingly human-like behavior. But are these aquatic mammals genuinely clever or has this perception emerged due to decades of bias ?
Justin Gregg of the Dolphin Communication Project believes that dolphins are not quite all that they are cracked up to be. "Dolphins are fascinating in their own right, but in terms of intelligence they are nowhere near as special as they have been portrayed," he said.
Dolphins were first thought to be highly intelligent following experiments in the 1950s when their complex behaviors and communicative abilities were considered signs that the species was something above and beyond most other animals.
"Dolphin communication does not seem to be that special," said Gregg. "They do have a unique signature whistle, and it's possible they could use this to communicate, but they don't seem to have alarm calls or food calls - in that respect they are less sophisticated than chickens."
Source: MSN | Comments (18)
Tags: Dolphins