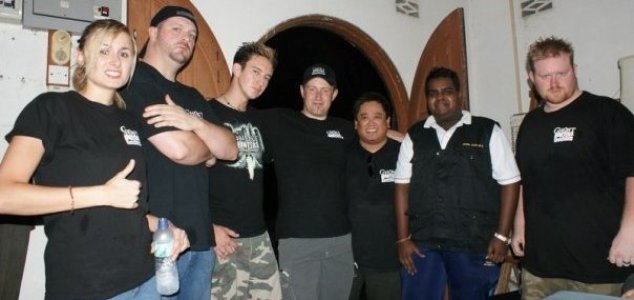 Arwin John with members of Ghost Hunters International.

Image Credit: CC 1.0 Arwin John
Once a curious and kooky passtime, hunting ghosts has now gone mainstream in a highly competitive way.
TV shows such as Ghost Hunters and Most Haunted have been attributed with bringing the field of paranormal investigation to the masses, turning what was once nothing more than a quirky hobby in to an international phenomenon.
Unsurprisingly, TV shows about ghost hunting have increased following these initial successes, leading to competition between television networks looking to produce the next big hit.
So many such shows have surfaced in fact that it has reached the point of oversaturation, a problem exacerbated by increasingly exorbitant claims, overly dramatic performances and disagreements between competing paranormal groups.
"With all of these paranormal shows, we're asking people to unite and to quit being so selfish and childish and share evidence and experiences with one another," said Zak Bagans of the Travel Channel's "Ghost Adventures" series. "People don't need to compete against one another."
Source: CNN | Comments (45)
Tags: Ghost, Haunting