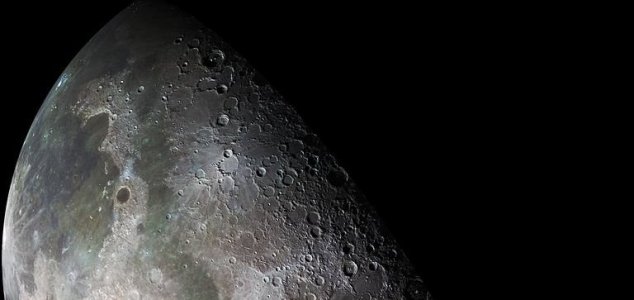 The moon is thought to be around 4.56 billion years old.

Image Credit: NASA/JPL/USGS
New research suggests that the moon could be up to 100 million years younger than previous estimates.
The prevailing theory of how the moon was formed is that in the early days of the solar system, a large planetary body the size of Mars collided with the Earth, spewing a huge quantity of rock and debris in to orbit. As this material settled it would have eventually coalesced and formed the moon.
The event is believed to have occurred up to 4.56 billion years ago, but new research conducted by scientists at the Carnegie Institution for Science in Washington, D.C. has suggested that this figure may not be accurate.
Taking advantage of improvements in geochemical analysis technologies, researchers have been able to narrow down the exact age of the moon by studying samples retrieved by the astronauts during the Apollo landings. The results indicate that the moon is actually 100 million years younger than it was previously believed to be.
"There are several important implications of this late moon formation that have not yet been worked out," said geochemist Richard Carlson. "For example, if the Earth was already differentiated prior to the giant impact, would the impact have blown off the primordial atmosphere that formed from this earlier epoch of Earth history ?"
Source: Inquisitr | Comments (17)
Tags: Moon