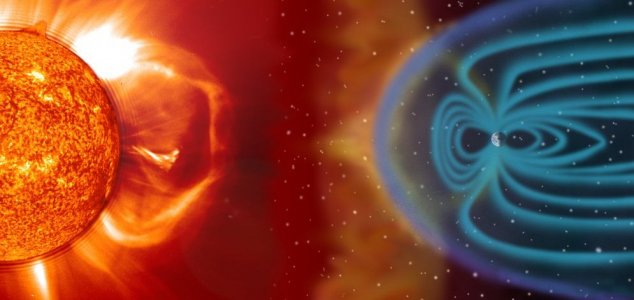 Our planet is likely to be habitable for at least another 1.75 billion years.

Image Credit: NASA/Steele Hill
Those concerned about the end of the world needn't worry, our planet is likely to last for a long time.
Talk of the impending demise of all life on Earth reached fever pitch in the run up to December 2012, but once it was clear that the end of the Mayan calendar didn't translate to the coming of the apocalypse some people were left scratching their heads as to exactly how long we have left.
Doomsday predictions aside, the Earth is unlikely to become uninhabitable for an extremely long time. Estimates suggest that our planet will continue to be hospitable to life for another 1.75 to 3.25 billion years.
There are circumstances under which this could change however, including a supernova explosion in a nearby star system, an extinction asteroid impact or even a nuclear apocalypse, but over time our planet is likely to recover from such disasters, even if mankind isn't.
How the demise of Earth's habitability will affect us in billions of years time however remains a moot point. Given the rate at which life evolves on our planet and the rate at which technology has been advancing even over the last 100 years, by the time the Earth becomes uninhabitable we will have either developed well beyond the need for a single planet to live on or we will have already been wiped out long before any such considerations become an issue.
Source: Live Science | Comments (25)
Similar stories based on this topic:
Tags: Earth, Doomsday